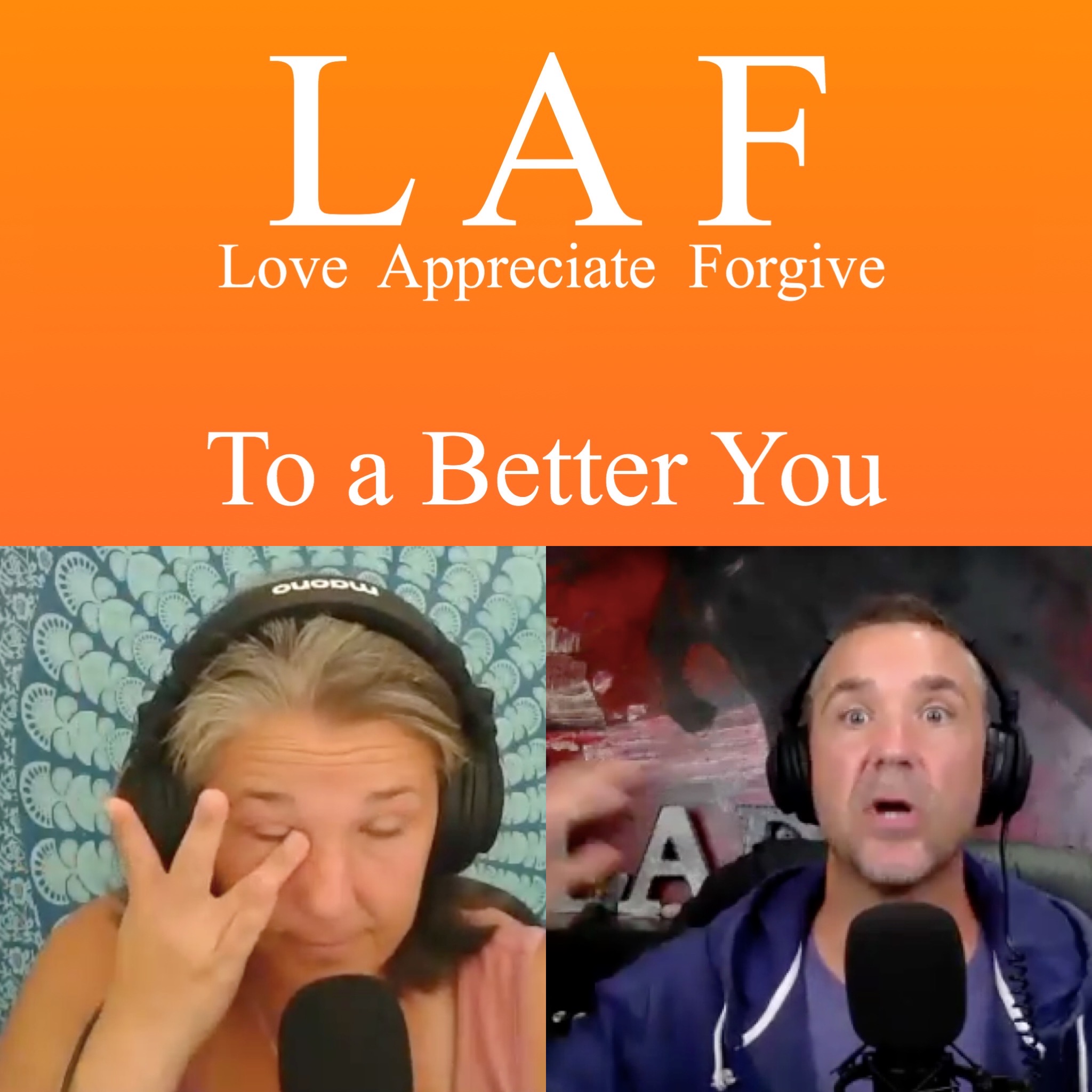 Part 2.
This video is about The Great Awakening and the world you think, you are living in but it's really not. Come and take a very serious walk with us as we laugh and cry about what is going on in the world today.
What is real or isn't...only you can create the world you would like to live in and thats why some of us can live Heaven on Earth and some in hell.
Messages from the Hollow Earth; http://diannerobbins.com/
Hidden Messages in Water- by Dr Masaru Emoto; https://youtu.be/47fRA1wmMYU
What the Bleep, Down the Rabbit Hole; https://g.co/kgs/dpoQec
The Illumined Ones; (the movie i was in and was going to dress up as Hitler) http://www.theilluminedones.com/
When Autism Becomes the New Awesome, Tania's book. http://www.livinglaf.com/shop/when-autism-becomes-the-new-awesome-get-your-signed-copy/
https://www.amazon.ca/When-Autism-Becomes-New-Awesome-ebook/dp/B07HQWXKK7
James John's children's book; http://www.livinglaf.com/shop/how-to-love-myself/
Book: Zero Limits. Dr Len Hew & Dr. Joe Vitale https://www.zero-wise.com/
https://joevitalehooponopono.com/
Visit our home page a sign up for our news letter at; http://www.livinglaf.com/
Please check out our Youtube at: https://www.youtube.com/channel/UCyNZGBMdVJOhKwrZAuHqWQw
Click that "SUBSCRIBE" button and "NOTIFICATION" bell, so you always know when our next video is out.
You can also join our podcast and listen on the go at; https://lafwithus.podbean.com/
Sending you all big hugs and tons of LAF's Sharon & James xo
"LAF with US" is a bother/sister duo who talk about living your best self in today's world. Together with our guests, we offer insight and tools for living a more fulfilled life. Topics include: spirituality, eating, exercising, healing, LAF, music E.T. 5D and much more.. Oh, and never underestimate the power of a good laugh.
#DrLenHew, #Dr.JoeVitale #DowntheRabbitHole #DrMasaru #Emoto,HiddenMessagesinWater #MessagesfromtheHollowEarth #TheGreatAwakening #diannerobbins #TheIlluminedOnes #WhattheBleep #Autism #WhenAutismBecomestheNewAwesome #ZeroLimits #lafwithus #amesjohn #sharonsillen #god #mindfulness #mindful #forgive #forgiveness #howtowakeup #howtofeelgood #newearth #spiritualteachers #laf #ego #love #laughing #laughingvideos #selfhelp #positivenews #heal