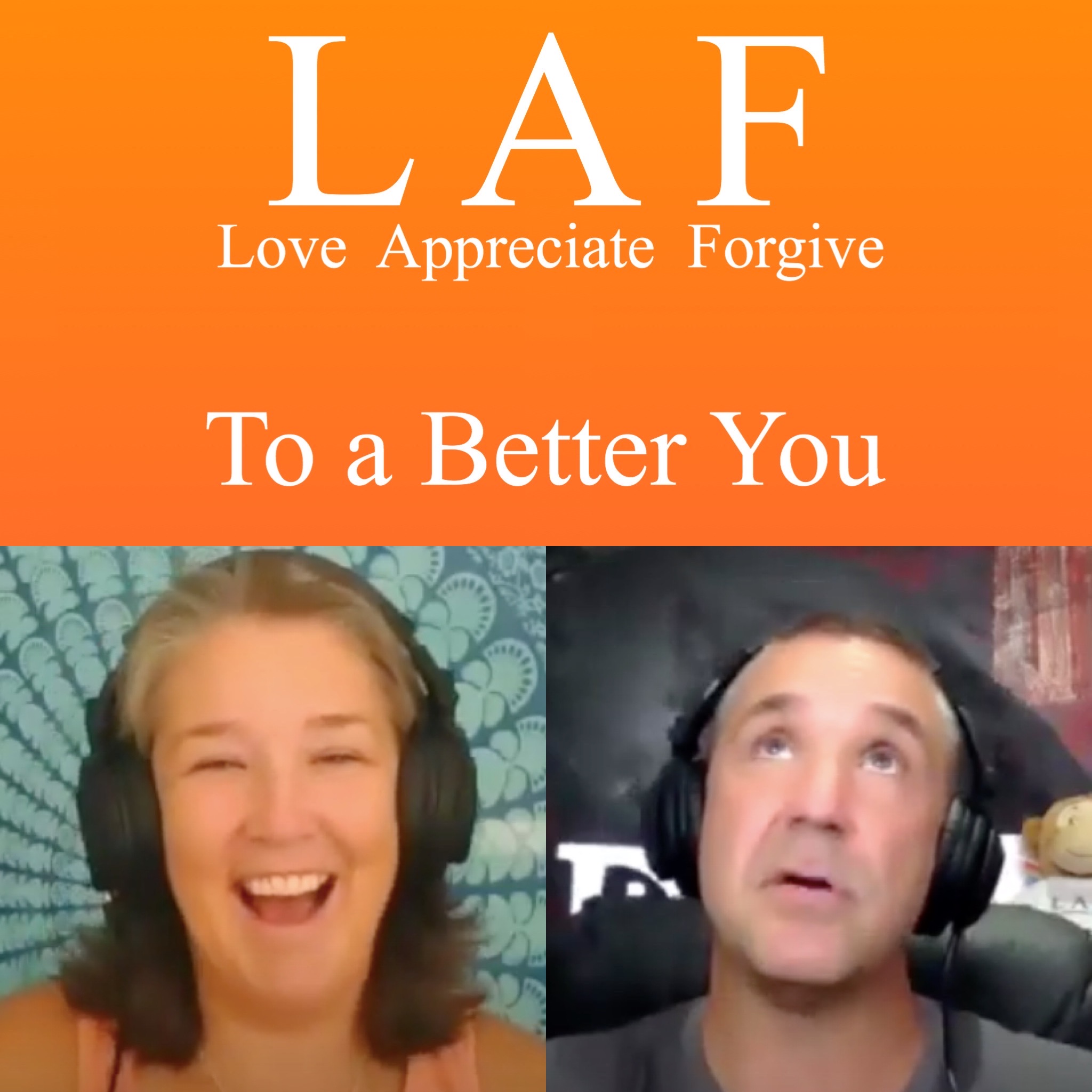 In LAF with Us, #10, To Love, Appreciate and Forgive and all the tools to get there, Sharon & James have a question from a super fan who want to know, How can we live in a world comfortably while some people ate hurting and suffering? If the whole world suffers shouldn't we suffer because we are all one? #Sharonsillen and #JamesJohn give their tools and experiences explain those answers.
REFERENCES))))))))
https://www.abraham-hicks.com/
#EstherHicks is an inspirational #speaker and #author. She co-authored eight books with her husband, #JerryHicks. Together, they have presented Law of Attraction workshops for #Abraham-Hicks Publications in up to 60 cities per year since 1987. #HayHouse, Inc. published the Hicks' best-selling book, Ask and It is Given, in 2004. Since then, they have also published four more New York Times Best-sellers: Money, and The Law of Attraction (made #1 on New York Times Best Sellers List) #TheLawofAttraction The Astonishing Power of Emotions The Amazing Power of Deliberate Intent as well as the fictional children's series of Sara books.
We give new stuffed animals to children who need comfort, letting them know others care. Our mission is to inspire hope and give love to children who are facing significant life challenges. Many of these children have been abused or neglected, and moved from one temporary living situation to another with no sense of security. Some are traumatized by tragic loss or are confronting serious illness; and others live in extreme poverty. We believe the gift of something to cuddle provides security and demonstrates compassion that is healing to a hurting heart. In order to sustain our ability to give and not rely solely on donations, we sell #Little Hugs stuffed animals with all profits going toward giving. When you buy a "Little Hug" for someone you know, you are also giving #LittleHugs to other children who are truly in need. "Little Hugs" purchased as gifts are beautifully presented in a quality gift box wrapped with a bow. You can also purchase a box of Little Hugs to be directly given to the organization of your choice. This gift can be donated in honor or memory of someone special. In addition to stuffed animals, we sell shirts embellished with inspirational phrases. These profits go to other select causes that improve the lives of #children. Our hope is to continue to expand our offerings of quality, inspirational gift items and in so doing, increase our impact. Little Hugs is a 501(c)(3) #non-profitorganization.
https://www.facebook.com/pages/category/Artist/Tina-Klonaris-Robinson-Artist-658479620966636/
Tina Klonaris-Robinson became an inspirational speaker and painter as she struggled to find her way through the grief of losing her daughter, Meah. She established the Meah Foundation in 2012 to help people use their stories of pain and grief as tools to promote understanding and compassion between diverse people and to teach them how to overcome their differences and find healing. In addition to Inspired, she is the author of the book Fly, My Love, Fly, which features her inspirational paintings. She lives on the Island of Nassau in the Bahamas with her husband and three sons.
I'M ANITA MOORJANI In 2006, I fell into a coma as my 4-year struggle with cancer was coming to an end. While doctors rushed to attend to my frail body, I entered into a near-death experience (NDE) where I discovered one of life's greatest truths: #Heaven is not a destination; it's a state of READ ABOUT MY NDEbeing. When I regained #consciousness, my cancer miraculously healed and I was free of disease within weeks! Since then, I've heeded the call to share this powerful story—and divine lesson—with the world. #ANITAMOORJANI #dne
Visit our home page a sign up for our news letter at; http://www.livinglaf.com/
Please check out our Youtube at: https://www.youtube.com/channel/UCyNZGBMdVJOhKwrZAuHqWQw
Click that "SUBSCRIBE" button and "NOTIFICATION" bell, so you always know when our next video is out.
You can also join our podcast and listen on the go at; https://lafwithus.podbean.com/
Sending you all big #hugs and tons of LAF's Sharon & James xo "LAF with US" is a bother/sister duo who talk about living your best self in today's world. Together with our guests, we offer insight and tools for living a more fulfilled life. Topics include: #spirituality #eating #exercising #healing #LAF #music #E.T. #5D and much more.. Oh, and never underestimate the power of a good #laugh.
#affirmations #peace #life #wisdom #lawofattractionquotes #selfcare #motivationalquotes #goodvibes #faith #yoga #entrepreneur #loveyourself #higherconsciousness #thirdeye #higherself #god #affirmation #positiveaffirmations #grateful #raiseyourvibration #forgive #forgiveness #positivethinking #abrahamhicks #tarot #spiritualgrowth #goals #anita #naagin #bbb #anitahassanandani #vish #rmd #hugs #littlehugs #ego #fun #funny #depression #anxity #lafwithus #laf #appreciate #appreciation #smile