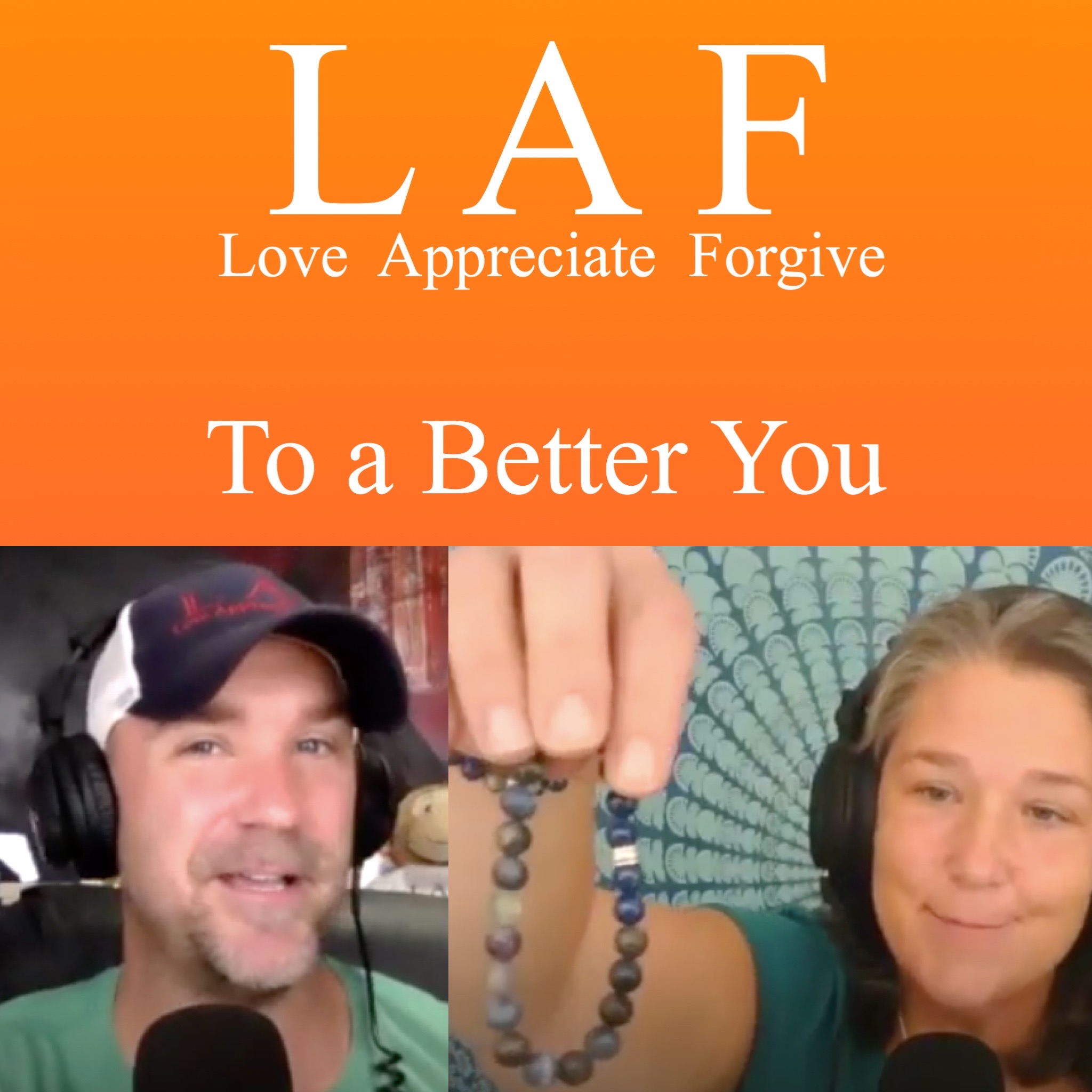 On this episode we talk about Tools on How to be Grateful and Appreciate the Simple Things in Life.
REFERENCES)))))))
Cade's YOUTUBE Channel; https://www.youtube.com/channel/UCep04a85oy_mRB5TCNLT7Aw
Tania's book; When Autism Becomes The New Awesome. http://www.livinglaf.com/shop/
Sharons Instagram account; https://www.instagram.com/sharonsillen/
Abraham- Hicks Law of Attraction; https://www.abraham-hicks.com/
Visit our home page a sign up for our news letter at; http://www.livinglaf.com/
Please check out our Youtube at: https://www.youtube.com/channel/UCyNZGBMdVJOhKwrZAuHqWQw
Click that "SUBSCRIBE" button and "NOTIFICATION" bell, so you always know when our next video is out.
You can also join our podcast and listen on the go at; https://lafwithus.podbean.com/
Sending you all big hugs and tons of LAF's Sharon & James xo "LAF with US" is a bother/sister duo who talk about living your best self in today's world. Together with our guests, we offer insight and tools for living a more fulfilled life. Topics include: spirituality, eating, exercising, healing, LAF, music E.T. 5D and much more.. Oh, and never underestimate the power of a good laugh.
#affirmations #peace #life #wisdom #lawofattractionquotes #selfcare #motivationalquotes #goodvibes #faith #yoga #entrepreneur #loveyourself #higherconsciousness #thirdeye #higherself #god #affirmation #positiveaffirmations #grateful #raiseyourvibration #forgive #forgiveness #positivethinking #abrahamhicks #tarot #spiritualgrowth  #hugs #littlehugs #ego#fun #funny #depression #anxity #lafwithus #laf #appreciat #appreciatio #smile  #lawofattrection #lafwithus #jamesjohn #sharonsillen #cademalaniak #cade #youtuber #grateful #gratefulness #appreciate #apprecitation #graditude #givingthanks #thankyou