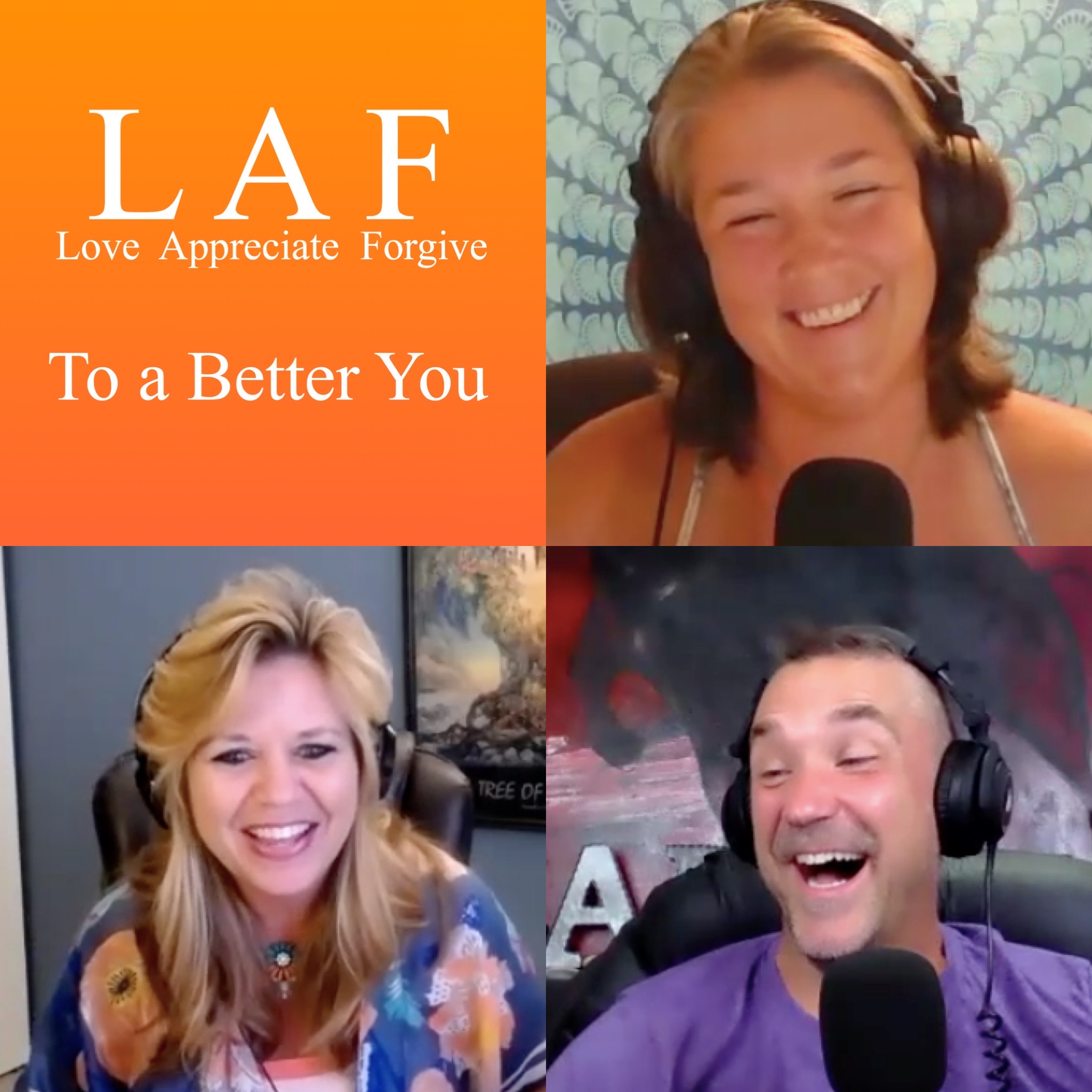 This discussion talks about trauma and what one can do if you are dealing with it, with our awesome guest Noelle Dodge.
You can find Noelle at https://www.noelledodge.com/
Reference:
Lady screaming when Trump became president, https://youtu.be/A1IrRxoRkbQ
Visit our home page a sign up for our news letter at; http://www.livinglaf.com/ Please check out our Youtube at: https://www.youtube.com/channel/UCyNZGBMdVJOhKwrZAuHqWQw
Click that "SUBSCRIBE" button and "NOTIFICATION" bell, so you always know when our next video is out.
You can also join our podcast and listen on the go at; https://lafwithus.podbean.com/
Sending you all big hugs and tons of LAF's Sharon & James xo "LAF with US" is a bother/sister duo who talk about living your best self in today's world. Together with our guests, we offer insight and tools for living a more fulfilled life. Topics include: #spirituality #eating #exercising #healing #LAF #music #E.T. #5D and much more.. Oh, and never underestimate the power of a good laugh.
ego #love #appreciate #forgive #laf #darkenergy #God #consciousness #conscious #understandingtheego #love #awakening #egos #spiritually #spiritual #spiritualteacher #spiritualteachings #enlightenment #consciouslifeexpo #conscious #life #gratitude #appreciate #forgive #healing #mindfulness #selflove #channeling #undestanding #darkenergy #hayhouse #darkness #now #sharonsillen #lafwithus #podcast #alexrueve #jamesjohn #noelledodge #breakingitdown #funnyvideo #2021 #thegreatawakening