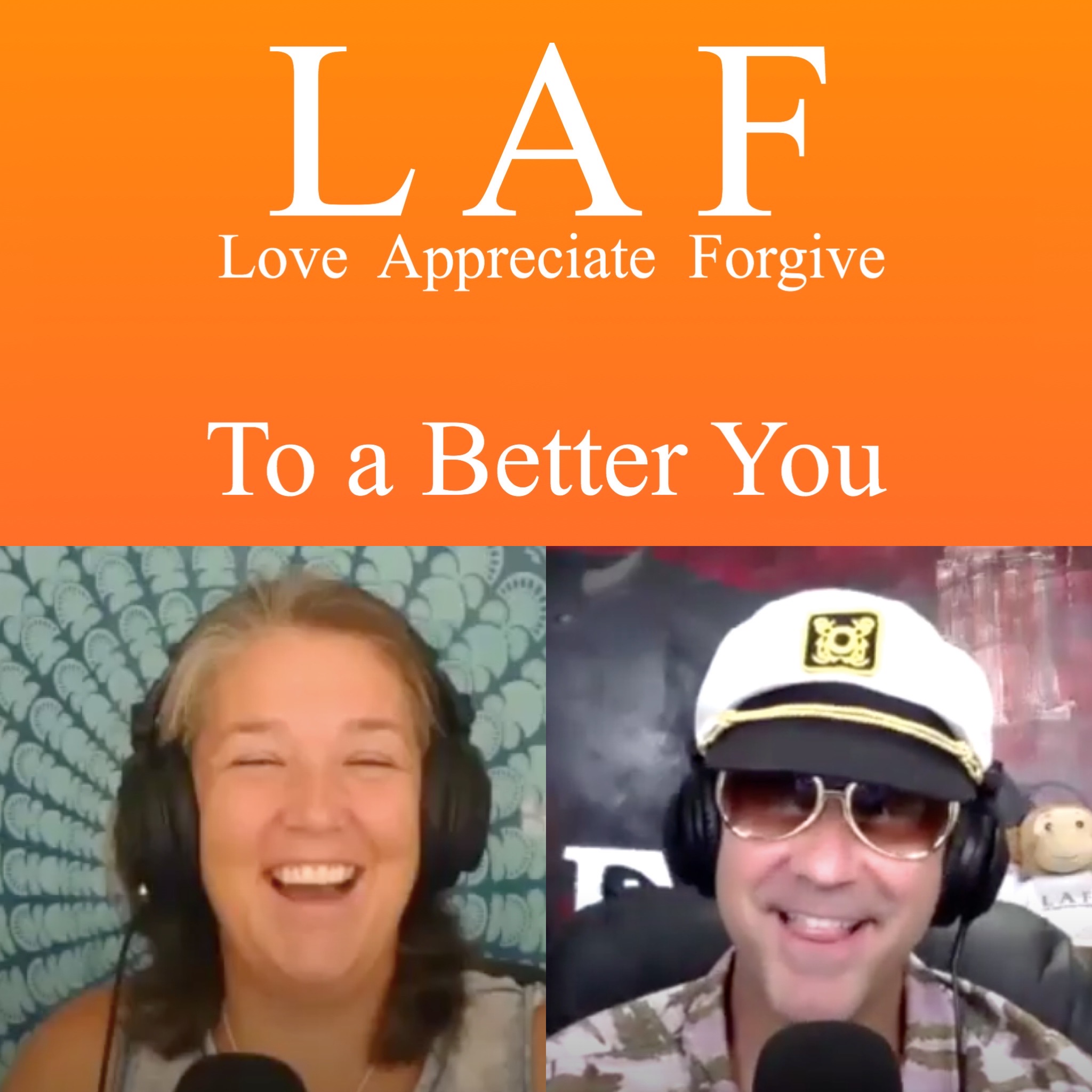 In this podcast #9 we talk about, The power and knowledge that you are God. We let you know that you are God behind the scenes and how everything is like you built your own website of Earth that we call the Matrix. The thing is, is that we forgot everything coming into Earth. Also a big dedication to Mauro in this episode:)
(((((((((REFERENCES:))))))))))
Celebrate Your Life - https://celebrateyourlife.com/
Visit our home page a sign up for our news letter at; http://www.livinglaf.com/
Please check out our Youtube at: https://www.youtube.com/channel/UCyNZGBMdVJOhKwrZAuHqWQw
Click that "SUBSCRIBE" button and "NOTIFICATION" bell, so you always know when our next video is out.
You can also join our podcast and listen on the go at; https://lafwithus.podbean.com/
Sending you all big hugs and tons of LAF's Sharon & James xo "LAF with US" is a bother/sister duo who talk about living your best self in today's world. Together with our guests, we offer insight and tools for living a more fulfilled life. Topics include: #spirituality #eating #exercising #healing #LAF #music #E.T. #5D and much more.. Oh, and never underestimate the power of a good #laugh.
#laf #love #appreciate #forgive #sharonsillen #jamesjohn #ego #spirituality #spiritualawakening #spiritualgrowth #spiritualjourney #spiritualgangster #spiritualhealing #spiritualquotes #spiritualguidance #spiritualpath #spiritualart #spiritualcoach #spiritually #spiritualteacher #spiritualentrepreneur #spiritualwarrior #spiritualbeing #spiritualhealer #spiritualwarfare #spirituallife #spiritualawareness #waynedyer #abrahamhicks #rumi #eckharttolle #mindfulness #awakening #yoga #ramdass #CelebrateYourLife